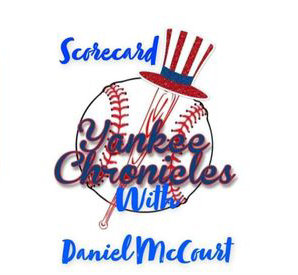 The Yankee January 6, 2009, signing of first baseman Mark Teixeira worked out quite well, with a Championship that first year. With both switch-hitting and power prowess, it was hardly a surprise that he tied for the American League lead in home runs in 2009. A wizard at first base with his glove work, solid decision-making, and stellar arm, Tex continued to give Yankee ownership and fans alike a good feeling that he signed, even though he suffered significant injury issues in his later years. Tex did have a huge bounce back year in 2015, a little less so in 2016, though they, too, ended in injury. He hit 206 Yankee home runs, and drove in 622 runs in pinstripes.
The Yankees set aside January 6 in two different years to go shopping for a big bopper for the middle of their lineup, with neither purchase lending stellar results. Almost exactly two months after they signed free agent Jack Clark on January 6, 1988, he injured himself trotting to first after homering in his first Spring Training at bat. On the year, he would reach the fences 27 times for 93 rbi's.
Following along, the Yanks inked Danny Tartabull to a five-year deal on this day in 1992. Prone to both the strike out and to injuries, while averse to playing in the outfield, Tartabull would hit 81 Yankee homers and knock in 282 runs until he was traded to Oakland for Ruben Sierra during the 1995 season.
On January 6, 1997, former Brave, Yankee, et al, knuckleballer Phil Niekro was voted into the Hall of Fame. Phil, who earned 32 of his career 318 victories with the 1984-1985 Yanks, while suffering 20 of his 274 defeats, became the seventh Hall of Famer to perish in 2020, on December 26.
Less than a year after being dismissed from the manager job with the Yankees, Johnny Keane succumbed to a heart attack on January 6, 1967. Keane, crowning his four-year stint managing the Cardinals with a 1964 World Series victory over the Yankees, was hired to replace the fired Yogi Berra a few days later in an ugly turn of events that resonated in the Bronx for decades. The magic the Yankees sought was not to be found, as they fell to sixth place in the 10-team league under Keane in 1965, and were 10th when they replaced Johnny with ex-Manager Ralph Houk at 4-16 in the early stages of the 1966 season. A Pinstriped low point, the Yanks would not turn it around under Houk and finished that year in the cellar, 10th place in a 10-team League.
Joining Keane as pinstripers to pass away on January 6 are reliever Ryne Duren (2011) and three others. Duren led the American League in saves as a Yank with 20 in 1958, and went 12-15 with 43 saves in the Bronx from 1958-1960, numbers that increase to 27-44-57 from 1954-1965 with eight clubs, including the Angels and the Phillies. Leonard "King" Cole died at the age of 29 in 1916. Cole finished his career by going 14-12 for the 1914 and 1915 Yankee teams, and he has the distinction of having been the hurler that allowed Babe Ruth's first-ever major league base hit, in 1914. Righthander Ralph Buxton (1988) lost one game for the 1938 A's and one for the 1949 Yankees, the only two seasons he played in the bigs, but he saved two games in New York as well. And catcher Joe Walsh (1967) hit no home runs but drove in two runs in five games for the 1910-1911 Highlanders, in his only major-league service.
One of the nine Yankee birthdays that fall on January 6 is a surprise: long-time Dodger hero but victim of the Miracle of Coogan's Bluff, Ralph Branca (1926). Ralph, who went 1-0 in five games for the 1954 Yanks, with three starts, pitched mostly for the Dodgers from 1944-1956, with an 88-68 record, with 19 saves. But he gave up Bobby Thomson's pennant-winning home run in 1951.
The other eight birthdayers are evenly divided: The first four spent at least a few years with the club, the other four just a few games. The leader in terms of years of service is Ruben Amaro (1936), but he only had a part-time role for the 1966-1968 Bombers, getting one homer, 20 rbi's, and three stolen bases during that time. Amaro arrived via a November 1965 trade with the Phillies for Phil Linz. The next three guys played in the Bronx two years apiece, with the most recognizable being Don Gullett (1951). Don was injured for much of his time in New York, but he played a big part in the first of the two consecutive crowns in 1977 and 1978. Gullett went 18-6 in the Bronx in 30 games (all starts). Righty Joe Lake (1881) posted a 23-33 mark with the 1908-1909 club in his major league debut. And Tom Ferrick (1915) won nine while losing five for the 1950-1951 Yanks near the end of a 12-year career. 
And now the one-year-in-Pinstripes group: Reliever Dan Naulty (1970) went 1-0 as a Yankee in 1999 after three years in Minnesota; he arrived and left New York in trades for minor leaguers. Righthander Bob Davidson (1963) pitched in his only big-league game for the 1989 team after the Bombers took him in the 24th round of the 1984 amateur draft. Third sacker Roy Staiger (1950) managed four hits in four games in the Bronx in 1979. The Yanks got him from the Mets in December 1977 for Sergio Ferrer. Outfielder Elivia Jimenez (1940) played just a singleton too, with two hits in six at bats in 1964. He was a 1959 amateur free agent selection.