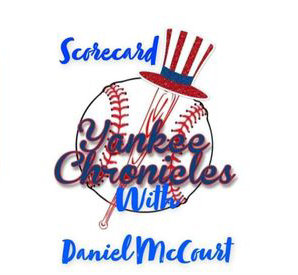 The most famous (of eight) Yankees to be born on November 25 is the Yankee Clipper, Joe DiMaggio (1914). Hitter of 361 lifetime home runs (all as a righty batter) in a home ballpark with a virtually unreachable left center field wall, he won three MVP Awards and two batting titles, while driving home 1,537 runs. He led the league in rbi's twice, in homers twice, slugging percentage twice, and total bases three times. He played 13 seasons around World War II, and posted his unmatched 56-game hitting streak in 1941.
New York Yankee catcher Thurman Munson received 23 of 24 votes in winning the American League Rookie of the Year Award on November 25, 1970. Munson caught 132 games his rookie year, stroked six home runs, and knocked in 53 runs. The year before that, outfielder (and future Yankee) Lou Piniella won the AL ROTY on November 25, as a Kansas City Royal.
Despite losing the batting title (and the Triple Crown with it) to George Kell by .0002, Ted Williams won the American League Most Valuable Player Award in a landslide on this day in 1949. He was followed in the voting by Yankees Phil Rizzuto and Joe Page.
On a day when no Yankee player has passed, Hall of Fame Baseball Commissioner Kenesaw Mountain Landis died on November 25, 1944. Credited with saving the game following the 1919 Black Sox scandal, Landis served until his death. On the downside, if he did not encourage the game's segregation policies, he did nothing to fix them either. 
Returning to the list of Yankee birthdays, the guy who comes next does so because he had a huge moment, as Bucky Dent's (1951) 1978 playoff home run in Game 163 of the season broke the hearts of all of Boston. Along with winning the World Series MVP that year, Bucky hit 27 homers and knocked in 209 runs from 1977 through 1982. He managed the Yanks for a short time in both 1989 and 1990, but to an 18-22 mark the first year, and an 18-31 record in the latter, numbers that got him quickly replaced. The remarkably consistent numbers outfielder/first baseman Nick Swisher (1980) brought to the Bronx begin with games played from 2009-2012: 150, 150, 150, 148. He averaged 26 home runs with 87 rbi's in those years. Yankee fans have been abuzz about the potential of center fielder Estevan Florial (1997) ever since he was signed as a free agent in 2015. But the speedy runner and plus defender wasn't able to add enough offense to his play, at least until 2020, when he finally made it into one game, in which he singled in three at bats with two strike outs.
Mark Whiten (1966) hit five homers with 24 rbi's in 69 games for the 1997 team, and played in Toronto, Cleveland, and St. Louis too. He was signed as a free agent in January '97, and released in August after being exposed in some shameful off-the-field behavior. Outfielder Archie Wilson (1923) played his first big-league ball with the 1951-1952 Yanks before appearing in Washington and in Boston in '52 as well. He had one rbi in seven games for New York. Jim Weaver (1903) pitched to a 2-1 record with the 1931 Yanks in 17 games (five starts) after one year in Washington; he played two years with the Browns, three with the Pirates, and two with the Reds once he left the Bronx. The Yanks gambled on hard-throwing righthander Octavio Dotel (1973), recovering from shoulder surgery, as they signed him as a free agent for 2006. Dotel failed to recover sufficiently, however, and he posted no record with a 10-plus era in 14 games at the end of the year.