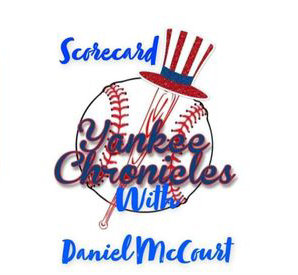 It was a move just too painfully characteristic of the Yankees in the eighties. On November 24, 1986, the Bombers shipped pitchers Brian Fisher, Logan Easley, and (most awfully) Doug Drabek to Pittsburgh for Rick Rhoden, Cecilio Guante, and Pat Clements. Although Guante was a serviceable reliever over the next two seasons (8-8, 12 saves), the trade must be judged by looking at the principals: the veteran Rhoden and the young arm of Drabek. The former went 28-22 in the Bronx over the next two years and was out of baseball in three. Drabek, on the other hand, would win 148 games in the National League over the next decade or so; he fashioned a 22-6 Cy Young Award-winning season in Pittsburgh in 1990.
The most significant player move in the November 24, 1972, trade that brought Matty Alou to the Bronx was neither Matty's acquisition nor the departure of lefty thrower Rob Gardner, who had been 9-5 during three seasons in New York, but the separation of flop third base candidate Rich McInney from the team. Alou would get two homers and 28 rbi's in 123 games in the Yankee outfield alongside brother Felipe Alou in 1973. On the other hand, McKinney, who not only batted poorly in Pinstripes, but was an error in the field just waiting to happen, would neither be missed nor forgotten.
The Tampa Bay Rays released infielder Cole Figueroa, who had played in 16 games with them in the just concluded season, on November 24, 2014. The Yanks would sign him, and Figueroa would get two hits and score twice in two games with the major league club in 2015.
Righthander Ivy Andrews (1970), one of two Yankee players who have died on November 24, is unique to the extent that his 1931-1938 career was both begun and ended with a one-year-plus stop with New York. During those times he pitched 41 games (10 starts) to an 8-6-2 record. Stints with the Red Sox, the Browns, and the Indians in between ballooned those numbers to 50-59-8. Lefty-hitting second baseman/infielder Spencer Adams (1970) had three hits good for one rbi in 25 at bats during 28 games with the 1926 Yankees. Stops in Pittsburgh in 1923, in Washington in 1925, and with the 1927 St. Louis Browns increased the rbi number 38.
Because he played on more current teams than the others on the Yankee November 24 birthday list, infielder Randy Velarde (1962) is perhaps more remembered than those who follow. He cracked 43 homers and knocked in 204 runs as he debuted in the Bronx in 1987 and played there through 1995, plus a few games in 2001. Righthander Bob Friend (1930) is perhaps better known by baseball historians than Velarde, though few recall his days in Pinstripes, unfortunately during a very forgettable time. Friend contributed a 1-4 record in 12 games (eight starts) to the dreadful 1966 10th-place team. The Yankees sent Pete Mikkelsen and cash to Pittsburgh for Friend in December 1965, and they dumped him in Flushing with the fledgling New York Mets the following June. A talented starter for much of his career, Friend's 197-230 career mark is mostly a function of his having toiled for a generally poor Pittsburgh team from 1951-1965.
Righty Fred Beene (1942) went 7-3 with five saves for the Bombers during the 1972-1974 campaigns after three seasons with the Orioles. Beene was acquired from Baltimore in January 1972, and he was moved to Cleveland in what turned out to be a great trade for the Yankees in April 1974. The Bombers shipped Beene, Tom Buskey, Steve Kline, and Fritz Peterson (coming off the Peterson/Mike Kekich wife swap debacle) to the Indians for Chris Chambliss, Dick Tidrow, and Cecil Upshaw. Traded to the Yankees by the Padres for a righty pitcher at a time when the club was short on infielders, shortstop Dean Anna (1986) did have a big moment with a home run in one of his 12 games with the 2014 Yankees until he was released. Anna finished with just a .136 batting average, three rbi's, and the one long ball.