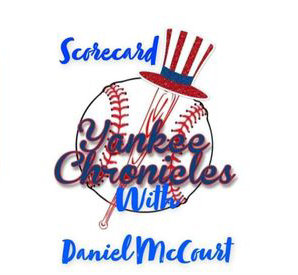 If you are a Yankee fan and one not averse to celebrating more than one day a year as your "day," take January 9 as one of them. It was on that day in 1903 that Frank Farrell and Bill Devery, with the urging and support of AL Founder Ban Johnson, bought the defunct Baltimore American League franchise for $18,000 and moved it to New York.
After initial enthusiasm among fans when the team acquired veteran reliever Luis Vizcaino, along with young righties Ross Ohlendorf and Steven Jackson and shortstop Alberto Gonzalez, from Arizona for aging lefty Randy Johnson and cash on January 9, 2007, it quickly became clear that ridding their rotation of the aging Unit was the best thing to come from that transaction, as none of the arriving parties thrived in the Yankee fold.
The loss from the Yankee roster of an effective offensive regular-season performer, who inscrutably bombed in the postseason concluded just months earlier, was finalized when the White Sox signed free agent first baseman Edwin Encarnacion on January 9, 2020.
It looked to be a key pickup for the 1997 team when the Yankees signed free agent outfielder Mark Whiten to a contract on January 9, 1997. But just when he was fitting in, he was arrested for assaulting a woman in Milwaukee. The fact that the charges were filed four days after the birth of his and his wife's second child made it a public relations nightmare, and ended his stay in New York.
And January 9 figures in another former Yankee player involved in an assault charge, though at least when Joe Pepitone was cited in 1992, it was 23 years after he played in the Bronx and almost 20 since he had retired. The hotheaded Pepitone was in a fight in New York State after he reportedly reacted when he was referred to as a "has been."
Pete Rose's official lifetime ban from Hall of Fame election was handed down on January 9, 1991.
Four Yankee players have passed on on January 9, including All Star and exclusive Yankee hurler Spud Chandler (1990), who threw to a 109-43 mark from 1937-1947, and was the 1943 AL MVP. Shortstop Lyn Lary (1973) debuted in the Bronx with 21 homers and 227 rbi's from 1929-1934, numbers he would increase to 38/556 playing for the Browns and Indians by 1940. Center fielder Skeeter Shelton's (1954) 10 games for the 1915 team represented his entire big-league career. Shelton garnered just one hit in 40 at bats; he drove in none, but scored once. Finally, another guy who played just for the Yanks, outfielder Hinkey Haines (1979) had four hits with three rbi's in 25 at bats playing 28 games for the 1923 Yankees.
The most accomplished of the 10 January 9 birthdaying Yankee players in team lore is Ralph Terry (1936), who posted a 78-59 mark with 14 saves with the Bombers during his debut in 1956-1957 and his return from 1959-1964. He also pitched for the KC A's (twice), the Indians, and the Mets. Terry was the victim of the Bill Mazeroski home run that defeated the Yanks in the 1960 Series, but he recovered to win Game Seven in 1962, 1-0 over the Giants.
While neither is perhaps worthy of primary mention among the gang born this day, the similarities in the careers of Otis Nixon (1959) and Stan Javier (1964) make them an intriguing pair. Both had their major league playing debuts in the Bronx, with Nixon playing 13 games in 1983 and Javier seven games in 1984; and neither ever played in Pinstripes again. Both played the outfield. And both made eight more stops before their careers ended, with Stan playing twice in Oakland, and Otis playing twice in Atlanta. Javier played 18 years, Nixon only 17; but the biggest difference, perhaps, is in the quality of player for whom they were traded. Rickey Henderson came from the A's for a gang of players including Javier; Nixon was part of a package for Toby Harrah from Cleveland.
Shortstop Ivan de Jesus's (1953) experience in the Bronx was similar: He played for several teams (seven) and only played a few (seven) games for the Yankees, in 1986, but in his case it was toward the end of his career. The Bombers inked Ivan, who had no hits, one walk, one strike out, and scored one run in four at bats in the Bronx, to a free agent deal in May 1986 and released him six weeks later. Barney Wolfe (1876) won six while losing 12 for the 1903-1904 team. Wolfe, who was traded with Tom Hughes to the Washington Senators for Al Orth in July 1904, posted an overall record of 21-37 with one save. Domingo Jean (1969), who only pitched for the Yanks in the bigs and spent a lot of time in the organization, had a 1-1 record in 10 games for the 1993 club; he started six of those games. He arrived in a great Yankee trade with the White Sox, with Steve Sax going to Chicago for Jean, Melido Perez, and Bob Wickman in January 1992. The following November, he was packaged with Andy Stankiewicz to the Houston Astros for Xavier Hernandez.
Charlie Stanceu's (1916) time in New York framed World War II, as he pitched to a 3-3 mark in 1941 and 1946 and finished his career during the latter year with the Phillies once they plucked him off waivers in May. Lefty Frank Barnes (1900) and shortstop Ray French (1895) each appeared in exactly two games with the Bombers. Barnes ended his time in the bigs with the Yanks by going 0-1 in 1930 after pitching four games in Detroit the previous year; French, on the other hand, started with the Yanks in 1920, where he scored two runs despite going hitless in both games before playing a year in Brooklyn and one with the White Sox. Righty reliever Joe Harvey (1992) joined this club when the Yanks selected him in the 19th round of the 2014 amateur draft. And before he was traded away to the Rockies in July 2019, he did appear in nine games (no starts) of that year, ending his stay with one win, and no losses or saves. His record stands the same following the '19 and '20 seasons having made 13 appearances in Colorado.