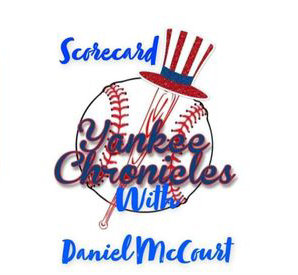 Even though the Yanks had actually acquired Babe Ruth's baseball services from Boston in late December 1919, it wasn't announced by the ballclub until January 5, 1920. But delaying the announcement of signings is a practice the club maintains to this day. They now had the best general manager (though Ed Barrow's title was "business manager"), the best manager in Miller Huggins, and the best player in the Babe. They added the Big Ballpark in the South Bronx for the '23 season, and the rest is history.
The signing of veteran knuckleballer Phil Niekro to a two-year contract on January 5, 1984, gave the Yanks a sixth starter to go with Ron Guidry, Ray Fontenot, Shane Rawley, John Montefusco, and Dave Righetti just when reliever Goose Gossage was making it clear that he would not re-sign to pitch with the club in '84. Righetti was moved to closer, where he would get 31 saves in 1984, and Niekro posted a 32-20 mark over the next two years. Phil just died in the waning days of 2020.
If there was any reluctance among the Yankee faithful about acquiring righthander Javier Vazquez in late 2003, it was because they didn't want to part with Nick Johnson and Juan Rivera. Once the deal had been done, the move to sign Vazquez to a four-year contract on January 5, 2004, was universally applauded. It would not work out very well.
The Yankees signed lefty-hitting defense specialist Doug Mientkiewicz to play first base on January 5, 2007. Doug missed much of the season with a broken wrist, but he did provide solid "D" when with the club, and garnered the occasional big hit.
To assist in the war effort, the major leagues agreed on January 5, 1943, to restrict themselves that year to contained rail travel, which greatly affected the teams' Spring Training plans. The Red Sox trained at Tufts College in Boston; the Dodgers at Bear Mountain, New York; the Giants at Cape Girardeau in Missouri; while the Yankees held theirs on the Jersey Shore in Atlantic City.
Self-described as "the straw that stirred the drink," lefty power hitter and former Yankee Reggie Jackson was voted into the Hall of Fame on January 5, 1993. Jackson made his name on the three-homer, Game 6, 1977 World Series decider, so in the opinion of this writer, it was entirely appropriate that he went into the Hall wearing a Yankee cap, despite years of service in Oakland.
Among the four Yankees players who have passed away on January 5 is lefty Mike Cantwell (1953), who debuted with the Yanks, tossing two innings in one game (no hits, two walks, no strike outs, two runs allowed) in 1916, before pitching for the Phillies in 1919-1920 to a 1-6 mark. Ex-Yanks Gene Elliott (1976) and George Washburn (1979) also died on January 5. Both served only with the Yanks, Elliott getting one hit, one rbi, and one run in five games for the 1911 club, and Washburn losing his only game (he started) for the 1941 team while allowing three runs in two innings. But All Star second baseman Jerry Coleman (2013) not only stands out as a Yankee player who had a pennant-clinching hit over the Red Sox in his rookie season, and played just for the Yankees from 1949 through 1957, but also because and he earned Hall of Fame status, due to his long broadcasting career with the San Diego Padres. Jerry supplied 16 home runs and 217 rbi's in the Bronx, and interrupted his pro career to fly combat missions in World War II and in Korea. A few non-Yankees: Hall of Famer Rogers Hornsby passed in 1963, fellow honoree Rabbit Maranville died on this day in 1964, and Houston Astros pitcher Don Wilson successfully committed suicide with carbon monoxide when he was 29 in 1975.
It may seem questionable to include Hall of Fame American League Founder Ban Johnson (1864) in the list of Yankee birthdays, but we owe him a lot for his foresight in deciding the league would only survive with a strong New York franchise, and his encouragement to Jacob Ruppert and Cap Huston to purchase it. Righthanded power hitter Ron Kittle (1958), who arrived in a trade from the White Sox, hit 16 homers, drove in 40 runs, and stole two bases for the 1986-1987 Yanks, and played seven of his 10 years on Chicago's South Side. Outfielder Henry Cotto (1961) hit seven homers, with 32 rbi's and eight stolen bases, in the Bronx before being traded with Steve Trout to Seattle for Lee Guetterman, Clay Parker, and Wade Taylor in December 1987. Henry played six years with the Mariners. 
Righthander Jack Kramer (1918) went 1-3 in 23 games (four starts) with the 1951 Bombers after nine years with the Browns, two with the Red Sox, and two with the Giants. Outfielder Benny Kauff (1890) played his first five big-league games with the 1912 Highlanders, scoring four runs and knocking in two on three safeties in 11 at bats before two years in the Federal League (with Indianapolis and Brooklyn) and five with the Giants. Shortstop Art Fletcher (1885) never played with the Yankees, but he did manage the club in 11 games (6-5) in 1929. Fletcher hit most of his career 32 homers and 675 rbi's with the Giants, and he managed the Phillies from 1923-1926. 
Righthander A.J. Cole (1992), who was drafted in the fourth round by Washington in 2010, went 3-1 in New York in 28 games in 2018. With Cleveland in 2019, Cole went 3-1 with one save, then 3-0 plus a save with Toronto in 2020. And in a postscript, we have two more guys who were with the team, though they never played with them. Catcher Bob Oldis (1928) spent a year in the Yankee organization before being taken by Pittsburgh in the rule-V draft prior to the 1959 season. Bob hit one homer with 22 rbi's with the 1953-1955 Senators and the 1960-1963 Pirates. And all 13 big-league games played by first baseman Charlie Vinson (1944) came with the 1966 Cal Angels, for whom he hit one long ball and knocked in six. A 1963 Yankee amateur free agent selection, Vinson was taken by the Angels in the first year draft in December of that year.