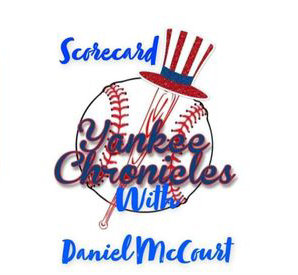 You'll find few neutral opinions on the event that took place in Yankee history almost 50 years ago, on January 3, 1973. That was the day that a group of investors headed by shipbuilder George Steinbrenner purchased the Yankee team from CBS for $10 million. Players and fans have come and gone, and mistakes have been made, but I'll let the numbers do the talking when judging George's ownership of the team: Seven World Championships and 11 American League pennants. Of course, we lost George in the summer of 2010, in a year rife with losses of beloved former Yankees.
The Yankees continued to have great success in harvesting young players from the Boston franchise after Babe Ruth was brought on board. On January 3, 1923, they sent second-string catcher Al DeVormer north for rookie pitcher George Pipgras and young outfielder Harvey Hendrick. DeVormer knocked in 18 runs for the '23 Sox, while Hendrick blasted four homers with 23 rbi's and four stolen bases in 1923-1924. But Pipgras was a star, posting a 93-64 record with 11 saves in the Bronx from 1923-1933. Ironically, he finished up in Boston, going 9-9 from 1933-1935.
The Kansas City Royals released reliever Lindy McDaniel on January 3, 1977, effectively ending the at-the-time second longest pitching career in the bigs in terms of game appearances, with 987. Lindy had starred in New York for five years with a 38-29 record with 53 saves, and had brought line-drive hitting outfielder Lou Piniella in trade. McDaniel's big-league mark: 141-119, with 172 saves.
The ploy the Yanks had attempted when they tried to pry Dick Williams out of Oakland and owner Charlie Finley failed, so they hired Bill Virdon to take the reins of the team on January 3, 1974. Bill had never played in Pinstripes, but the move was something of a homecoming nonetheless. The Bombers had drafted him as an amateur free agent before the 1950 season, but he was traded with minor leaguer Emil Tellinger and Mel Wright to the St. Louis Cardinals for Enos Slaughter in April 1954. Virdon would pilot the Yanks to a 142-124 mark and a second- and a third-place finish in 1974 and 1975.
Coming off a surprising 6-2 season once acquired to fill an emergency spot, righthanded relief pitcher Tanyon Sturtze was re-signed by the Yankees to a one-year contract on January 3, 2005, with a club option for 2006. He would go 5-3 in '05, and double his New York save total to 2 as well.
Effective lefthanded relief is a key in the Bronx, and the Yanks received it when they garnered Joe Ostrowski from the Browns. Thus Joe won nine and saved 10 while losing seven pitching here three years, with career six-year totals of 23-25-25. Ostrowski passed away on January 3, 2003.
The first of four Yankee January 3 birthdays we must mention, because of his almost unparalleled popularity in the Stadium to this day, is that of infielder Luis Sojo (1965). Luis played with Toronto, California, and Seattle before the Yanks snatched him in 1996 once the Mariners released him, and he also played for Pittsburgh in 2000 before the Yankees spent minor leaguer Chris Spurling to reacquire him. Sojo served as Joe Torre's third-base and infield coach with the 2004 and 2005 Yanks, and he hit six homers, drove in 86 runs, and stole seven bases for the Bombers. But Luis will always be fondly remembered for having driven in the World Series-winning runs vs. the crosstown Mets in 2000.
Outfielder/third baseman Frenchy (Stanley) Bordagaray (1910) drove in four runs and stole one base in 36 games for the 1941 Yankees; played for the White Sox, the Cardinals, and Reds too;  but had his longest stay in Brooklyn over two tours of duty, 1935-1936 and 1942-1945. New York sold his contract to the Boston Braves in April 1942.
Shortstop John Dowd (1891) played all 10 of his major-league games with the 1912 Highlanders (Yankees), managing six hits in 31 at bats.
With the 2009 season, righthander A.J. Burnett (1977) joined the Yankee fold, and his gutsy dominant start over the Phillies in Game Two of the '09 World Series cemented his place more so than the whipped cream pies he thrust into the walkoff heroes from that magical season. In an up-and-down Bronx stay through the 2011 season, before he was traded to the Pirates, A.J. won 34 and lost 35. He won two and lost two with the Yankees in the postseason.