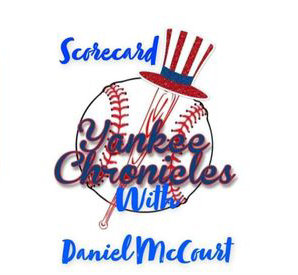 When Casey Stengel's stint of managing the Brooklyn Dodgers ended in the winter of 1937 following a seventh-place finish and a three-year winning percentage of .453, he was replaced by Burleigh Grimes. But things did not look up in Brooklyn, as the record in Grimes's two years was an overall .434, including another seventh-place result in 1938. And this was not the first time the two crafty vets shared an off-season transaction involving the Dodgers. Twenty years earlier on January 2, 1918 (though some give a date one week later), Brooklyn sent Stengel and infielder George Cutshaw to Pittsburgh for pitchers Grimes and Al Mamaux, and infielder Chuck Ward. Starting pitcher Grimes would star in Brooklyn through the 1926 season, going 178-131, while Casey's playing career ended in 1925 after 31 homers and 243 rbi's following that swap. The last legal spitballer in major league history, Grimes converted his great stats into a Hall of Fame entrance, while Stengel would ride his nine pennants and seven World Championships managing the Yankees in the fifties to earn his way into that select society.
Prior to his trade to the Yankees, Rickey Henderson set a record as he stole his 41st and 42nd bases for Santurce in an 11-4 win over Ponce in the Puerto Rican League on January 2, 1981.
Outfielder Lee Magee was one stop away from a two-year stint in the Yankee outfield when the Cardinals tried to prevent him from playing for and managing the Brooklyn Tip-Tops of the Federal League by filing suit on January 2, 1915. Magee, whose contract would be sold to the Yanks after that League folded a year later, hit three home runs with 53 rbi's in New York in 1916-1917. During that time he also tied the record for outfield assists in a game with four. But his career would end in disgrace when he admitted in court in 1920 to betting against the 1919 Reds while playing for them.
The most famous characters created by cartoonist Frederick Opper, born on January 2, 1857, were two friends who were always yielding to one another to the point where nothing got done because of their exaggerated politeness. The most famous example would have both of them deferring to the other while trying to enter a doorway, resulting in neither one stepping through. The names Alphonse and Gaston live on until this day, associated with a baseball play where none of several fielders who could make a play actually do, each in deference to the others.
Former outfielder Bud Metheny, whose four years playing for the Yanks (1943-1946) during which he hit 31 home runs with 156 rbi's were his only big-leagues service, died on January 2, 2003. His 1944 season landed him with middling results in a lot of defensive and offensive categories: third, then fourth, respectively in defensive games in right field and putouts by a right fielder; but first in outfield errors, with 11. On the other hand, he came in 10th in home runs, ninth in sacrifices, and 10th in strike outs.
Some fans of the Yankees couldn't abide his 2001 season with the hated Red Sox, particularly after he struggled to a 4-14 mark in the Bronx in 2000, but I was delighted that if one Yankee was going to share January 2 as his birthday with me, it would be David Cone (1963). Over the years he was traded for Ed Hearn, Rick Anderson, Mauro Gozzo, Jeff Kent, Ryan Thompson, Chris Stynes, David Sinnes, Tony Medrano, Marty Janzen, Jason Jarvis, and Mike Gordon, and signed as a free agent a few times. From 1995-2000, he led the Yanks with a 64-40 record in years where they returned to the playoffs after a 14-year absence. He and the Yankees won four Championships in that time.
And that was the lone January 2 Yankee birthday, until the 2004 season, when Scott Proctor (1977) made the squad after being acquired with Bubba Crosby from the LA Dodgers for Robin Ventura in 2003. The hard-throwing Proctor posted an 11-10 record with his lone career save pitching in the Bronx until he was traded to LA for Wilson Betemit in mid-2007. But Scott dipped to 11-13 once he lost three of nine games he appeared in after signing a free agent contract with New York in August 2011. A third player born January 2 with a Yankee connection joined the bigs when righty Hansel Izquierdo went 2-0 for the Marlins in 2005. He appeared in 20 games, starting two. The Yankees signed Izquierdo as a free agent in early March 2004, and released him three months later.