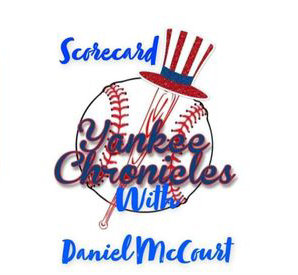 January 13 is not the happiest of days in the Yankee family. On this day in 1939, owner Colonel Jacob Ruppert died of phlebitis. He was then succeeded in the role of president of the club by the brilliant former business manager who built the Yankee winners, Ed Barrow.
Ex-Yankee Manager and Hall of Famer Joe McCarthy lived to the ripe old age of 96. But it was January 13 when he passed away too, in 1978 in his case. Joe fashioned a winning record in five years with the Cubs before his Yankee run, and did the same with the Red Sox for three seasons after he left the Bronx. But he is in the Hall because he won eight pennants and seven World Championships in his 16-year tour of duty with the Yankees. 
This pinstriped run of bad January 13 fortune got much worse in 2019 with the passing of righthanded hurler and pitching coach Mel Stottlemyre. Mel posted a 164-139 record with one save tossing 360 games (356 of them starts) with the Yanks, the only big league club he pitched for, from 1964 through 1974. Then Stottlemyre served as Joe Torre's pitching coach from 1996 through 2005, during which time the Bombers won six American League pennants and four World Series Championships.
Watching Designated Hitter Ruben Sierra stroke line drives in Tampa in March 2005, it was comforting that the ballclub had re-signed him to a one-year contract on January 13, 2005. But Ruben, who had hit 24 home runs with 127 rbi's in two Yankee stints, would turn 40 as the '05 season ended, and a couple of debilitating injuries during that campaign would limit him to four home runs with 29 runs driven in.
On January 13, 2015, the Colorado Rockies traded righthander Chris Martin to the Yankees for cash; Martin would post an 0-2 record in 24 games with one save.
The saddest January 13 events, from a Yankee fan perspective, come at the top of this column, with the passing of owner Jacob Ruppert and Hall of Fame Manager Joe McCarthy, and Mel Stottlemyre, but there's more where that came from. Shortstop Kid Elberfeld (1944), who hit four homers with 182 rbi's for New York from 1903 to 1909, died on January 13. Kid upped those numbers to 10 and 535 in an 1898-1914 career spent largely with Washington. Second baseman Ray Morehart (1989) hit a homer with 20 rbi's playing 73 games for the 1927 Yanks after having played two years with the White Sox (giving him 29 more rbi's). Righthander Tom Morgan (1987) won 38 and lost 22 while saving 22 for the 1951-1956 Yanks, boosting those numbers to 64-47-64 the next seven years, with the Angels, the Tigers, and others. More recently, southpaw Luis Arroyo (2016) finished his big league career with the Yanks from 1960 through 1963, including a fabulous 1961 campaign fans of a certain age will remember (15-5 with 29 saves). Luis's mark over four seasons in New York was 22-10-43, and 40-32-44 when his years with the Cardinals (1955), the Pirates (1956-1957), and the Reds (1959) are added in. 
Righthanded backup shortstop Mike Milosevich (1915) was the only Yankee player born on January 13 until the 2006 season. He played in 124 games across the 1944-1945 seasons, his only major league service, driving in 39 runs with one stolen base during that time.
Righty starter Darrell Rasner (1982), whom the Yankees selected off waivers from the Washington Nationals in February 2006, went 3-1 in six games, three of them starts that season, then went 1-3 (six games, all starts) when pressed due to injury in 2007. Unfortunately, when the Bombers were really pitching short in 2008, Darrell got the ball to start an incredible 20 games. He won but five, with 10 losses, and the Yanks won few of his no-decisions. It was the first season the Yankees failed to make the postseason after 13 straight trips into October play.
Honorable mention goes to two guys who were with the Yanks but did not play with them. Righty Steve Comer (1954) had gone 39-29 over five years in Texas before he signed a free-agent contract with the Yanks on January 21, 1983. He would be released at the end of Spring Training. Shortstop Orlando Miller (1969) was a Yankee amateur draft signee in 1987. The Astros sent Dave Silvestri and minor leaguer Daven Bond to New York for Miller in March 1990. Miller hit 24 home runs and drove in 113 while playing for Houston from 1994-1996 and for Detroit in 1997.