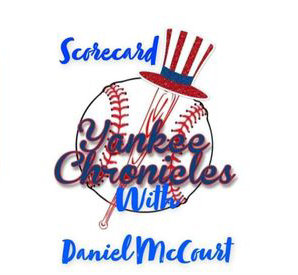 Presaging the acquisition of Babe Ruth five years in the future, the purchase of the Yankees club by the ownership that would make them a winner would be decided with a handshake on December 31, 1914, but it wasn't until January 11, 1915, that it became official. The baseball world was in total upheaval. The Federal League was in the middle of its two years of existence. Upstart American League teams were stealing players from stronger established NL clubs. Perhaps the biggest change of all, however, occurred when, with AL honcho Ban Johnson's encouragement, Colonel Jacob Ruppert and Captain Tillinghast L'Hommedieu Huston purchased the New York Yankees from Frank Farrell and Bill Devery for $460,000. Wild Bill Donovan was installed as manager but three years later, he was replaced by Miller Huggins. A dynasty was about to be born, and the Leagues would never be the same.
On January 11, 1983, George Steinbrenner hired Billy Martin for his third stint as manager of the Yankees in eight years. Billy would lead the club to a 91-71 season, but that was only good enough for third, as the Baltimore Orioles marched to a 98-win season and the World Championship.
On that same 1983 day, the Yanks drafted Canseco, Ozzie Canseco, that is. His twin, Jose Canseco, had been selected by the A's in the 15th round six months earlier, and the Yanks tried Ozzie in the fourth round in January. They would release him in 1986. Jose's twin would eventually make the majors, but he hit no home runs and drove in four runs in 24 games for the A's and the Cardinals.
On January 11, 2020, the Yankees re-signed free agent outfielder Brett Gardner, and designated lefthander Stephen Tarpley for assignment.
On January 11, 2019, the Yankees re-signed free agent lefty reliever Zack Britton.
Hoping to remove the issue as a distraction, and get on with the approaching season, the Yankees placed third baseman Alex Rodriguez on the restricted list on January 11, 2014.
On January 11, 1973, major league baseball owners decided to allow the American League to implement the Designated Hitter Rule on a three-year experimental basis. The rule's fourth decade in the AL began in April 2013.
With his patriotic anthem being sung at ballparks throughout the baseball season, we'll include the birthday of Francis Scott Key on January 11, 1843, in this history.
Although he never played in Pinstripes, we acknowledge the January 11, 2000, death of 1978 Champion Yankees Manager and ace Cleveland pitcher (207-128 from 1946 to 1958) Bob Lemon. Bob lost a son shortly after the big win in New York and his last two decades were not the happiest. Wally Pipp (1965), who lost his first base job to Lou Gehrig, and who hit 80 Yankee homers with 826 rbi's, died on January 11. A portsider, Pipp accumulated 90 home runs overall, from a one-year stop with the Tigers before playing in New York and a 1926-1928 stint with the Reds afterward. The third Yankee to fall this day, righthander Fred Talbot (2013) is arguably more famous for being a foil for Yankee and Seattle Pilots teammate Jim Bouton in his famous baseball tell-all, Ball Four. Fred, who pitched to a 14-24 mark in the Bronx from 1966 through 1969, posted overall numbers of 38-56-1 pitching from 1963 to 1970 for the KC A's, the White Sox, and the Pilots, in addition to the Yanks. Also, Hall of Fame outfielder Monte Irvin, who played mostly with the Giants from 1949 through 1956, but also with Newark Eagles of the Negro Leagues, died on this day in 2016. MLB's recent decision to include Negro Leagues stats might seem controversial, but who could complain that Monte will have numbers added to his 99 homers and 443 rbi's garnered in the bigs? 
There are only three Yankee January 11 birthdays, and not one of them spent a great deal of time with the team. Following a five-year stint with the White Sox and one season with the Phils, righty reliever Don Pall (1962) was signed to a free-agent contract on January 16, 1994, and he compiled a 1-2 mark and a 3.60 era in 26 games. Lefty-hitting third sacker Loren Babe (1928) had a cup of coffee with the Yanks to start his career in 1952-1953, playing in 17 games before being acquired by the Philadelphia Athletics and playing almost the entire latter season with them. In New York, Babe hit two homers, knocked in six runs, and stole one base. The stay of the most recent member of the pinstriped January 11 birthday club is the briefest, as Rico Noel (1989), who didn't hit well during a long stay in the minors, was brought to the team late in the 2015 season solely to serve as a pinch runner. He stole five bases while being caught twice in 15 games where he amassed all of two at bats, happily collecting his lone major league hit.
Honorable Yankee mention goes to Cleveland infielder Roy Hughes (1911), and to three-year Philly righthander Ben Rivera (1968), both of whom spent time with the Bombers only to never play for them. In the same vein falls infielder/DH Nick Solak (1995), a second-round Yankee pick in 2016, who would be sent to Tampa in a three-team trade that brought Brandon Drury (from Arizona) in February 2018. Solak was in turn sent to Texas, for whom he hit five home runs with 17 rbi's in 33 games in 2019; and then played 58 of the Rangers' 60 games in bizarro 2020, with two homers and 23 runs driven in.