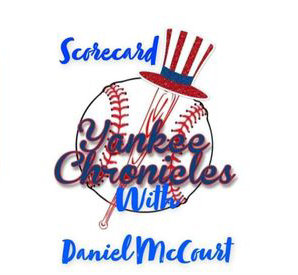 Perhaps if the Yankee teams of 1989-1991 had a lot more pitching, and therefore had some postseason success (or failure even), January 10, 1992, wouldn't feel like such a great day. But the team did not do well in those years despite the ridiculous signing of ex-Dodger Steve Sax to replace Willie Randolph at second base. It was not only the wrong thing to do, the team continued to struggle. So Yankee fans were doubly blessed when on that 1992 day the White Sox shipped three hurlers who would win games in the Bronx to the pitching-starved club for the flaky Sax with his deteriorating infielding skills. Melido Perez eventually went 33-39 over four seasons, but stabilized a shaky staff; Domingo Jean filled in with a 1-1 record; and Bob Wickman posted a sterling 31-14 mark with 11 saves, until his trade for 1996 World Series hero Graeme Lloyd.
There is no question but that the signing of David Wells on January 10, 2002, at least until his last Yankee appearance in the 2003 World Series, produced great results. In two seasons, the aging, out-of-shape alleged partier would go 34-14, the same mark he had posted in the Bronx in 1997 and 1998. 
On January 10, 2014, the Yankees said both good-bye and hello to players, designating outfielder Vernon Wells for assignment, then signing free agent lefthander Matt Thornton. Wells had gone yard 11 times for 50 rbi's playing 130 games finishing his career with the '13 Bombers, while Thornton would lose three with no wins or saves in 46 games before being selected off waivers by Washington in August 2014.
The Yanks actually applied to play their opening home series of the 1983 season in at-the-time baseball-starved Denver (before the area had its own team) because it was feared that some offseason renovations to Yankee Stadium would not be completed in time. But on January 10, 1983, a New York State Supreme Court Justice barred the team from playing that series anywhere but New York. The renovations would be completed in time, and the team played their home opener in the Bronx, a 13-2 thrashing at the hands of the Tigers on April 12.
Two Yankee righthanders, each named Frank and each responsible for five New York victories, died on January 10, 1987. Frank Makosky's 5-2, 1937 season was his only one in the bigs, while Frank Hiller debuted in the Bronx to a 5-6 mark from 1946-1949. He won 30 and lost 32 in his career, and spent two of the four more years with the Cubs.
Slick-fielding second baseman Del Pratt (1888) gets first mention among Yankee players born on January 10. New Manager Miller Huggins received a lot of heat for including starter Urban Shocker in a package (pitcher Nick Cullop, catcher Les Nunamaker, third sacker Fritz Maisel, and infielder Joe Gedeon) to the Browns for Pratt and hurler Eddie Plank, but Huggins stuck to his guns. Although 300-game winner Plank would retire, Pratt added 10 homers, 208 rbi's, and 46 stolen bases to his solid glove work for the team from 1918-1920, when he became one of the chips sent to Boston in a swap for future Hall of Famer Waite Hoyt.
Richard Dotson (1959) wasn't the star he had been in Chicago for the 1988-1989 Yanks, for whom he went 14-14. But on the other hand, the club hardly overspent, shipping Dan Pasqua, Mark Salas, and Steve Rosenberg to the White Sox for Dotson and Scott Nielsen. The Yanks released Dotson in June 1989. Bob Brower (1960), acquired from the Texas Rangers for failed shortstop hope Bobby Meacham in 1988, hit two homers, drove in three runs, and stole three bases for the 1989 Bombers to finish his time in the bigs after three years playing for Texas.
And forgive a big baseball fan for "stretching" this birthday report one player beyond the all-time Yankee roster by including slugging Hall of Fame Giants first baseman Willie McCovey (1938).