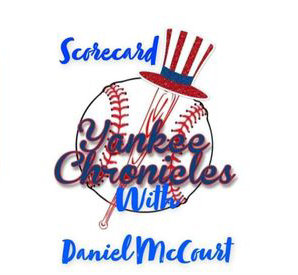 Perhaps fan expectations were more the problem than anything else, because the numbers Ed Whitson put up in New York after signing a five-year free-agent deal with the Bombers on December 27, 1984, were not appreciably worse than those he had when he arrived. Ed had posted a 14-8 mark with the Padres in 1984, but slipped to 15-10 with the Yanks in the next year and a half. Driven from the Bronx by a hostile crowd that booed his mediocre mound outings and threatened him and his family, Whitson was traded back to the Padres in July 1986 for reliever Tim Stoddard. Stoddard, happily, would be a solid performer in New York, garnering a 10-6 record with 11 saves through the end of the 1988 season.
Unfortunately, the December 27, 2006, signing of Japanese lefty Kei Igawa, made after the Yanks had to pay ($26 million) for the rights to negotiate with him, was a disaster from beginning to end. The win-loss record wasn't too bad (2-4 in 16 games, 13 of them starts, most of them in '07), the era worse (6.66), but the lack of command Kei consistently showed was truly disturbing. Igawa had an 86-60 record in Japan before the Bombers purchased him, and he did pitch better in the Yankee minors (36-25 over parts of five years), but at the cost of $4 mil a year.
Fans were hopeful when the Yankees signed righty reliever Latroy Hawkins to a one-year contract on December 27, 2007, but Hawkins earned his release midseason after going 1-1 with a 5.71 era in 33 games. What irked fans more than the high era, however, was that he chose to wear Paul O'Neill's number 21 while underperforming so badly. Hawkins had earlier earned a footnote in team history as the starting pitcher who lost to the Yankees in David Wells's Perfect Game back in 1998.
On December 27, 1939, the New York Giants obtained Mickey Witek from the Newark Bears, the Yankees' International League representative from 1932-1947. Mickey is worthy of note because he would play but one game for the Yanks, in 1949, and get a hit in his only at bat, retiring from baseball with a Yankee batting average of 1.000.
The only Yankee player who has died on December 27 is portsided first baseman Harry Kingman (1982). The four games he played for the 1914 Yankees, with no hits in three at bats, and no runs driven in, represents his only big-league experience. 
Despite the addition of a recent shining light, Roy White (1943) deserves first mention among Yankee players born on December 27. Roy was the best player on many a bad Yankee team spanning the Mickey Mantle years until the Thurman Munson ones, and it is fortunate that he was able to extend his stay long enough to earn two rings in the late '70s. Roy played for the Yanks only, from 1965 through 1979, blasting 160 homers and driving in 758 runs during his stay. A 1961 Yankee amateur free agent selection and a two-time All Star, White led the League in sac flies twice, runs once, and walks once. Just one of several young faces new to this team is southpaw starter Jordan Montgomery (1992). Drafted in the fourth round of the amateur draft in 2014, Montgomery surprised many when he earned a rotation spot in 2017 Spring Training. Despite tiring a bit down the stretch, Montgomery posted a fine 9-7 mark with a 3.88 era in 29 games, all of them starts. He went down to shoulder surgery after six games in 2018, again all starts, in which he posted a 2-0 mark. Jordan missed the rest of 2018, and most of the 2019 season as well, appearing in two late games, one start, to no record. But the bizarro 2020 season was a good one for him, as he reclaimed a rotation spot. The 2-3 record with a 5.11 era in 10 starts doesn't sound good, but 47 strike outs in 44 innings while surrendering just nine walks is more reflective of his output. He allowed one run in four innings of an ALDS game as well.
Two huge postseason homers render the career of Jim Leyritz (1963) a much more successful one than his regular-season numbers alone would merit. Referred to as "Elvis" and as "The King," Jim hit 58 Yankee homers with 252 rbi's from 1990-1996, plus a few at bats in 1999 and 2000. He won a game in the 1995 ALDS vs. the Mariners with a 15th-inning walk-off, tied 1996 World Series Game Four with a three-run blast off Braves closer Mark Wohlers, and also hit the last major-league home run of the 1900s with a pinch blast vs. the Braves in Game Four of the '99 Fall Classic. Lefty Herb Karpel (1917) is another guy who played for the Yanks only. He allowed four hits and two earned runs in 1.67 innings over two games for the Bronx-based club in 1946, to no record. Finally, much was expected from David Aardsma (1981) in the 2013 Yankee bullpen, as the club and fanbase fully understood that 2012 would be mostly a rehab year for the hard-throwing righty, who was coming off arm surgery. From 2004-2010 Aardsma posted a 13-15 record throwing for the Giants, Cubs, White Sox, Red Sox, and Mariners, but his talent truly came to the fore the last two of those years in Seattle, where he achieved all 69 of his major league saves. Alas, Aardsma was to appear in just one game for the 2012 Yankees; the one hit he allowed in his lone inning was a home run, and his inconsistent Spring Training cost him a spot in pinstripes in 2013, although he did pitch in Flushing for the Mets.