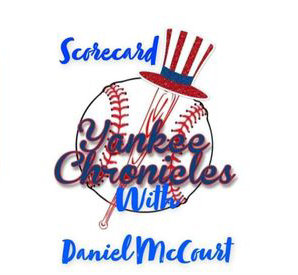 On December 20, 1966, the Yanks acquired shortstop Dick Howser from the Indians for minor leaguer Gil Downs. Although Dick would only garner 13 rbi's during 148 games in ending his playing career with the 1967 and 1968 Yanks, he would establish a relationship that would eventually lead to his guiding the club. He would manage one game (a loss) for the '78 World Champion winners, spanning the transition from fiery Billy Martin to the calmer Bob Lemon. Howser piloted the 1980 club that achieved a 103-59 record, although they would lose to the Royals in the ALCS.
Luis Polonia returned for the second of three stops in the Bronx when he signed a free agent contract with the Bombers on December 20, 1993. In 162 games in '94 and '95, he hit three home runs, knocked in 51 teammates, and stole 30 bases.
On December 20, 1921, the Yanks went to the Boston well again, and the prize they came away with was "Bullet" Joe Bush, who would post a 62-38 mark over the next three years, and would then bring Urban Shocker in trade after that. The Yanks also received shortstop Everett Scott (who had the consecutive-games-played streak until Lou Gehrig broke it) and pitcher Sad Sam Jones in the trade.
But there were a couple of bad Yankee swaps on December 20, one of them with Boston. The fanbase in Beantown was unhappy when the Pilgrims sent "Long" Tom Hughes to the Highlanders (Yankees) for lefthander Jesse Tannehill on this day in 1903. Unfortunately, the citizens were wrong to find fault with this deal, because although Hughes had gone 20-7 for the Boston champs, he would only record a 7-11 mark in New York. Meanwhile, Tannehill would win 20 in Boston.
And on December 20, 1946, the Yanks received part-time catcher Sherm Lollar and second sacker Ray Mack from the Indians for pitchers Gene Bearden and Al Gettel and outfielder Hal Peck. None of the principals flourished going forward, except minor league knuckleballer Bearden, who would arrive in Cleveland with a vengeance in 1948, with a 20-7 record and a league-leading era. But sweet from a Yankee perspective, at least, Bearden defeated Boston in Game 155 in 1948, as the Yankees would do in Game 163 in 1978, in each case sending the Red Sox home and the winner on to World Series glory.
It was on December 20, 1973, that AL President Joe Cronin found in favor of Charley Finley and the A's that if Dick Williams would not be managing in Oakland anymore, he couldn't pilot the Yankees either.
Righthander Al Lyons (1965), who won one game and lost one pitching 19 games (one start) in the Bronx between 1944 and 1947, is one of three Yankee players to have died on December 20. After a 1947 stop with the Pirates, and a stint with the 1948 Braves, his record stood at 3-3-0. Infielder Doc Farrell (1966), who played shortstop most often, drove in 10 runs while gathering 36 hits in 159 at bats playing 70 games for the 1932-1933 Yankees. Adding in his play for the Giants and Braves and two other clubs from 1925-1935, his numbers were 10 long balls and 213 rbi's. But southpaw Tommy Byrne (2007) starred in pinstripes, playing more than nine of his 13 years with the Yanks, both starting and finishing his career in the Bronx. All but 13 of his wins and 24 of the losses in his overall 85-69-12 record came with New York. Tommy won one game and lost one in the 1955 Series vs the Dodgers.
Oscar Gamble (1949) is the player born December 20 who most recently played with the Yanks. The lefthanded outfielder adapted well to the House That Ruth Built, chipping in with 87 homers and 276 rbi's in 1976, and 1979-1984. Gamble's departure from the team at the inception of the '77 season garnered future hero Bucky Dent from the White Sox. Righty Thad Tillotson's (1940) two years in the Bronx (1967-1968) were his only big-league experience; he went 4-9 with two saves in 43 games, and was on the losing end of an 18-inning game in 1967. After winning his first three decisions in 1967, Tillotson tied Bill Hogg's 1908 Yankee record for consecutive losses by dropping nine straight. A relief win in his only 1968 decision saved him from setting a new mark. Righty George Pipgras (1899) got his start in the Bronx, and was Cubs hurler Charlie Root's mound opponent on the day of Babe Ruth's notorious "called shot" in the 1932 World Series. George posted a 91-64 mark with 11 saves from 1923-1933 and he won all three of his World Series decisions. 
Continuing with more Yankee birthdays, the infamous "Bonehead" pennant-costing play Fred Merkle (1888) had made with the Giants was almost two decades behind him when he finished his 19-year career in the Bronx by knocking in one run in eight games for the 1925-1926 Yankees. Second baseman Paddy Boumann (1885) posted three homers, 61 rbi's, and 21 stolen bases for the Yanks from 1915-1917 after four years in Detroit. Second sacker Jimmy Williams (1876) was one of the only five Baltimore Orioles that remained with the franchise when it relocated into New York as the Highlanders in 1903. Jimmy hit 16 homers, drove in 358 runs, and stole 69 bases from 1903 through 1907. And lastly, most fans know Hall of Fame Manager Branch Rickey (1881) as the guy who introduced Jackie Robinson to the bigs, thus breaking the color barrier, but Rickey was a (not very good, 23 errors in 52 games) outfielder/catcher on the 1907 Highlanders (Yankees), for whom he drove in 15 runs. His combined numbers after the brief stop in New York and three years of part-time duty with the St. Louis Browns: three long balls with 39 runs driven in.